In this page we try to keep you up to date with news and events from the Trust over the last few years.
2019 – Elliot Scholar Pania Newton continues her campaign to prevent development of Ihumatao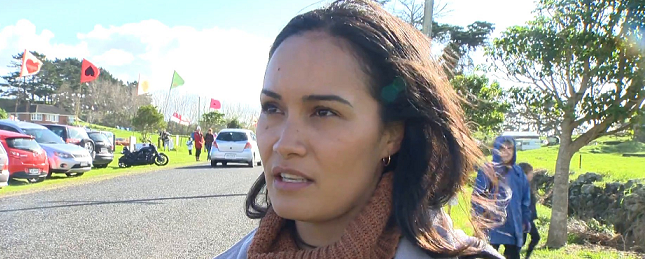 2008 Scholar Pania Newton has been at the forefront of protests aimed at preventing development of land at Ihumatao in Auckland. The land is part of the adjoining internationally and nationally significant cultural heritage landscape, confiscated from mana whenua in 1863. The Crown granted the land to a settler family, whose descendants sold it to Fletcher Building Limited in 2016. Pania claims a twenty-eight generation connection with the land that is earmarked for residential development. She has taken her protests as far as the United Nations and has brought to this campaign the tenacity and resolve that made her a leader in her community at a very young age.
To read more about the campaign to protect Ihumatao, click here.
2019 – Changes to the Board of Trustees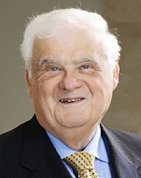 After having led the Trust Board of the Sir George Elliot Charitable Trust since 1998, Sir Ian Barker stood aside from the chair in May 2019 and longstanding trustee Geoff Clews was elected in his stead.
We thank Sir Ian for his leadership and commitment to the Trust. He will continue to serve as a trustee for the remainder of 2019 and will then retire, upon the appointment of a new trustee. The search for a new trustee is under way now.
To read more about Sir Ian's distinguished career as Judge and arbitrator, click here.
2019 – Elliot Scholar Stallone Vaiaoga-Ioasa's new movie under way

Titled Take Home Pay, 2002 Elliot Scholar Stallone Vaiaoga-Ioasa (left of picture with collaborators on his film) has his third feature film in production. According to the Samoan Observer, the film follows two brothers, Popo and Alama on their first trip to New Zealand on a seasonal work scheme picking kiwifruit. But before the job is done, Popo makes off with the money they earned, leaving Alamo to enlist a distant relative and aspiring private investigator Bob Titilo to track him, and the money, down.
If this anything like Stallone's other films, it will be a riot! To read more about Take Home Pay, click here.
2018 Elliot Scholars Presentation
The presentation of the 2018 Elliot Scholarship awards occurred at a gala dinner hosted by the Governor General Her Excellency Dame Patsy Reddy and Sir David Gascoigne at Government House in Auckland. The event marked the twentieth year in which the Elliot Scholarships have been awarded. We congratulate all our scholars from the past two decades and especially acknowledge our 2018 scholars: Matthew Manukuo of Avondale College, Nicole White of Mahurangi College and Jennifer Thonrithi of Southern cross Campus, seen below (l to r)  with Dame Patsy and Sir David. To see more pictures from the event at Government House, click here.

2017 Scholars Presentation
Congratulations to our 2017 scholarship winners: Ishwanka Sharma from One Tree Hill College, Saskia Whitson from Baradene College of the Sacred Heart and Tevita Uilou of St Paul's College, seen here (l to r) with Governor General Dame Patsy Reddy at the presentation awards. To see more pictures from the presentation event, click here.

2016 Scholars Presentation
Well done to all the 2016 scholarship winners. The event was held at Government House in Auckland in November. Pictured below are our scholars, their school Principals, Elliot Trustees and the Governor General Dame Patsy Reddy and Sir David Gascoigne. Our 2016 Scholars are Isabella McPhee (2nd from left), Christopher Stewart (4th from left) and Sofia Manai (4th from right).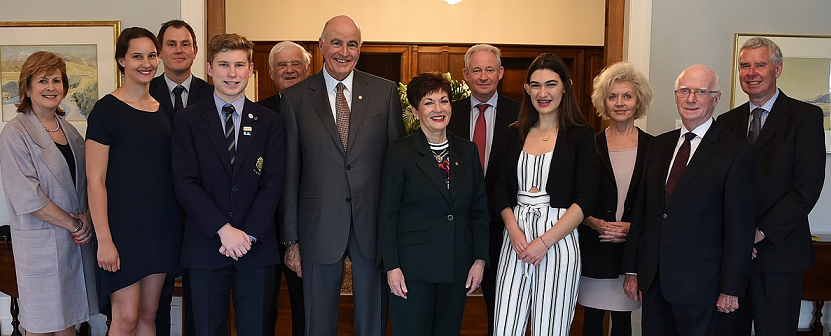 60th Anniversary of the Trust
July 2016 marked the 60th anniversary of the Sir George Elliot Charitable Trust. To celebrate this occasion the Trustees invited all scholars and their partners to a dinner to mark the occasion. The event was held in the McElvie Gallery at the Auckland Art Gallery, which provided a very special backdrop for our evening. All present stood up straight for a group shot of the event!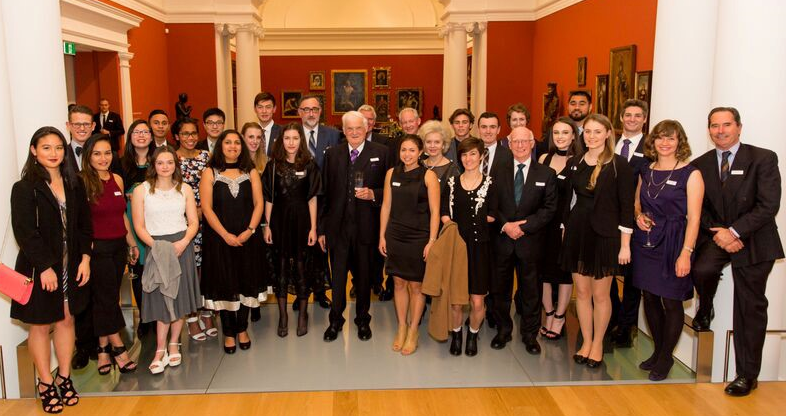 2015 Scholars Presentation
Our 2015 Scholars received their awards at Government House in Auckland from the Governor General, His Excellency Sir Jerry Mataparae. Pictured below are the presentations to (l to r) Paige Boyed of Birkenhead College, Louis Abplanalp of Westlake Boys College and Charles Salt of St Peter's College. Congratulations to you all.