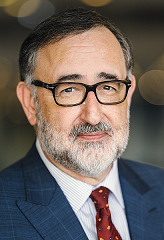 The Trustees
Geoffrey Clews  (Chairman)
LL B (Hons), M Jur (Distn), FANZCN, AIF, M Inst D.
Geoff Clews is a senior barrister specialising in contentious taxation matters and trust disputes. He was elected to Chair the  Elliot Trust after Sir Ian Barker stood down from that role. He has been a trustee of the Elliott Trust since 1987.
Outside his legal practice Geoff was, until recently, chairman of the Auckland Foundation, a major not-for-profit facilitator of private philanthropy in Auckland. Over some 30 years he led the campaigns which established three performing arts facilities in Auckland at community and regional levels. He served two terms as a director of Regional Facilities Auckland, the Auckland Council Controlled Organisation then responsible for governing over $1.4 billion of arts, sporting, heritage and collection assets for the City.
Geoff has contributed to five international texts on tax and related matters. He is a Teaching Fellow with the Faculty of Law at Auckland University, teaching a Masters course on tax disputes, and until recently sat as a Ministerial appointee on the Financial Advisers Disciplinary Committee. He now chairs the Financial Services Council Code Disciplinary Committee.
Geoff chairs the Trust's Investment Committee.
To find out more about Geoff, click here.
Dr Stuart Middleton
ONZM, PhD, MA, DipEd, AlEd (Lond), DipSLT, DipTchg
With a background in English and teacher education, Stuart has worked as a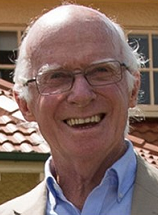 consultant in a variety of countries throughout the Pacific, the US and Great Britain. He has been the Principal of a large multicultural secondary school and has written regular columns for New Zealand Education Review in New Zealand and Campus Review in Australia. Stuart speaks and writes on a wide range of educational topics and continues to write a regular blog at www.edtalknz.com.
Awards that he has received include the QANTAS Media Awards in 2002 and 2003 as the Best Social Issues Columnist in New Zealand, a Commonwealth Relations Trust Fellowship to the University of London Institute of Education and in 2007 – 2008 he was awarded a Fulbright New Century Scholars Award. It was out of that work that New Zealand's first Tertiary High School opened in 2010 at Manukau Institute of Technology was developed. In 2010 Stuart was made an Officer of the New Zealand Order of Merit (ONZM) for his services to education and also established the Centre for Studies in Multiple Pathways at MIT in 2010 to continue the work in the secondary/tertiary interface area, He has wide community involvement and serves on national groups in education. Stuart is also a member of the Board of Trustees of Te Aho o te Kura Pounamu (The New Zealand Correspondence School) and is a Justice of the Peace (JP). In 2020 Stuart was made Professor Emeritus for his service to MIT and he was appointed a Companion of the New Zealand Order of Merit in the 2021 New Years honours list.
Bill Gavin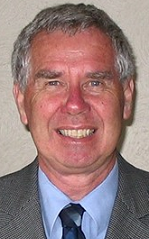 QSO, BA (Hons), Dip Tchg
Bill Gavin was Principal of Otahuhu College from 1985 to 2001 and Coordinator of the Achievement in Multicultural High Schools (AIMHI) schooling improvement initiative from 2002 to 2006.  Since 2006, he has been involved in a variety of education consultancy positions. He has also served as a trustee on the New Zealand Youth Mentoring Network and he has been a member of The University of Auckland's Starpath Board and the university's interviewing panels for the selection of applicants for secondary teacher training .
To learn a little more about some of Bill's work, click here.
Steve Corbett trained and practiced as a tax accountant then saw the light and for many years has devoted his energies to bridging the gap between academic study and research and commercial opportunity. He became the founding CEO of e-centre, Massey University's business development incubator. He is now Director of Commercialisation and Innovation, and CEO, of AUT Ventures, the commercialisation and investment holding entity for AUT University. He helps develop research partnerships nationally and internationally, to maximise knowledge transfer and IP flow from AUT's research activities to external organisations.
Steve is a member of the investment committee of The Kiwi Innovation Network (KiwiNet). This is New Zealand's network of public research organisations, working together to transform scientific discoveries into marketable products and services. He has judged the Young Enterprise Scheme national business challenge, the business competition for secondary school pupils, and the Massey University Business Students Group business plan competition.
Steve is a director of a number of early stage technology companies. He is a member of the Trust's Investment Committee.
To see a little more of Steve's involvement with AUT, click here.
Hamish McCarroll was a Sir George Elliot Scholar in 2000 after attending Sacred Heart College, Auckland, as a boarder from Tauranga. In 2001 he attended Victoria University of Wellington where he studied Law, International Relations and English Literature.
After studying international law on exchange at the University of Groningin in The Netherlands, Hamish returned to NZ in 2006 and then left again to spent eight years working in finance as an equities and equity derivatives trader for Dutch and Belgian banks.
Hamish returned to New Zealand in 2014, and has worked in the export sector since, first as NZ Export Manager for Kraft Heinz / Wattie's and currently as Export Manager for Ecostore. Hamish has been actively involved with the Elliot Trust on scholarship selection panels since 2016 and became a trustee in 2017.
Hamish is a member of the Trust's Investment Committee.
To follow Hamish's Ecostore story, click here.
Joy Eaton
BA, DipSM, DipTchg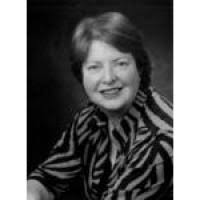 Joy joined the Elliot Trust Board in October 2019. She is an experienced and respected  educationalist and expert in youth mentoring, being General Manager of the NZ Youth Mentoring Network.
For some years Joy was Deputy Director of the Starpath Project, the first rigorous research project looking into the impacts of socio-economic status on educational achievement in New Zealand.
She started her career in education as a geography and social studies teacher at Tangaroa College and subsequently  held a number of senior management roles in mid to low decile schools, including four years as principal at Henderson High School in West Auckland.
Joy has a deep academic interest the sustainability of innovation and change in education and, as part of a Research Fellowship with Unitec, produced a paper entitled The Life and Death of Change. She was also invited to be part of an international research team making a comparative study of middle leadership in schools in New Zealand and the United Kingdom.
Recently, Joy has been actively involved in environmental education and has continued to support community work with an interest in youth mentoring, teen parent education and the issues of deprivation that create barriers to school attendance.
Bronwyn Heath
B.Sc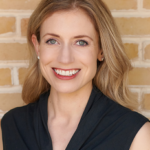 Bronwyn was a 2003 recipient of the Elliot Scholarship out of Manurewa High School. After completing a Bachelor of Science, double majoring in Statistics and Psychology, she spent the next eight years in London working as a Quantitative Analyst and Strategist for Medtech companies. Bronwyn returned to New Zealand in 2013 as Director of Business Toolbox, an HR and Learning software distributor. The company was named in the 2016 Deloitte Asia Pacific Technology Fast 500, and Bronwyn was appointed Managing Director in 2019. To read more about Business Toolbox, click here.
Lynette Adams
Lynette is a proud West Aucklander who, in addition to leading Sport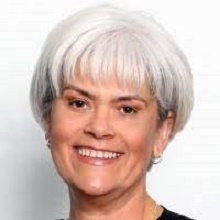 Waitakere, is a board member of Belong Aotearoa, a trustee of the Waitakere Licensing Trust and a director of West Auckland Trust Services Limited. She is also a member of the Strategic Leadership Group of Healthy Families Waitakere
Originally trained as a teacher specialising in Phys Ed, Lynette then took a post graduate certificate focusing on leadership in complex adaptive systems.
Lynette was a Winston Churchill Memorial Fellow in 2012, researching innovative community sport and recreation programming that develops community cohesion, capacity and capability at a local level. She has held previous governance roles including with the Waitakere Regional Hockey Turf Trust and NZ Bowls.
Trust Secretariat
Lewis Grant
LL B
Lewis Grant is secretary to the Sir George Elliot Charitable Trust and works closely with the Trustees to ensure the Trust operates well. He is a partner in the Auckland law firm Martelli McKegg, and for over 40 years has specialised in private client, trust and estate law.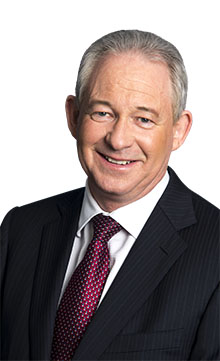 Before joining Martelli McKegg in November 2012, Lewis was a partner of an Auckland based boutique trusts and estates law firm, which he co-founded in 2002. Prior to that he practiced in the trusts and estates team at one New Zealand's major law firms for approximately 17 years.
Lewis is a member of several charitable trust boards, including the Auckland City Mission Foundation and the Media Access Charitable Trust, of which he is the current chairman. He is also a trustee of several hundred trusts, including those of well-known old New Zealand families. Outside the law, Lewis has two passions: soccer and a magnificent Austin Healey sports car.
To read more about Lewis and Martelli Mckegg, click here.
Kate Webster
LL B (Hons)
Kate is a solicitor with Martelli McKegg, working in Lewis Grant's team.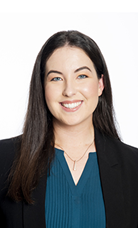 For the Elliot Trust, she makes sure that everything that has to be done is done! She liaises with schools over the Elliot Scholarship programme, coordinates the candidate interviews and keeps in touch with Elliot Scholars over payments and Trust functions. She is responsible for planning our events including working with Government House to ensure that the Trust's Vice-Regal presentation ceremonies go off without a hitch.
Kate ensures that Trustees have all necessary materials for their deliberations and decision-making and is the first point of contact for community grant applications.
To read more about Kate and her work with Martelli McKegg, click here.