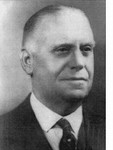 Sir George Elliot was a benefactor, philanthropist and successful businessman who died in 1956, after a long life of involvement in the work of the community.
Born in 1865, he migrated to New Zealand and after running a newspaper in Tauranga became involved in flax-milling before moving to Auckland to enter into business with his brother.
He was president of the Auckland Chamber of Commerce in 1911-12 and over time became an arch-insider in the Auckland business world. Indeed, he became one of a number of highly influential and increasingly wealthy Auckland businessmen who came to be known colloquially as the "Kelly Gang." They were renowned for investing widely, often with insider knowledge, and in a way that would not be possible today. The financial and investment markets of the day were a lot less regulated than now.
Elliot and his fellows were fiercely proud Aucklanders and the idea of an Auckland Exhibition was mooted in 1912. After a dispute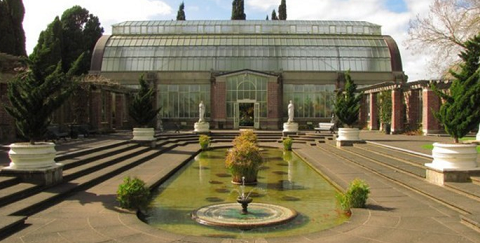 over whether it should be held at Victoria Park or in the Domain, George Elliot took up the position of president of the Exhibition. Ultimately known by the somewhat inelegant name as The Auckland Industrial, Agricultural and Mining Exhibition, its subsequent success is in large measure a tribute to Elliot's skills and business acumen. The Wintergardens (pictured left) in the Auckland Domain are a permanent tribute to the Exhibition and his leadership.
During World War One, Elliot was a member of the National Efficiency Board, and Commissioner for the Board's work in the Auckland Region. He was a member of the Military Service Board, responsible for recruitment and conscription, and President of the Auckland Patriotic Society, which raised funds to support the war effort and troops overseas.
During 1916 and 1917 he was a member of a Commission of Inquiry into the "safety" of Dalmatian settlers in Northland at a time when their homeland was part of the enemy Austro-Hungarian Empire. His Commission's report was quite enlightened for the time but failed to prevent simmering public resentment of Dalmatians by settlers of British stock.
By 1919 Mr George Elliot, as he still was, had been awarded an OBE for his services and in that year he was appointed by the Governor General, Lord Liverpool, to chair a commission of inquiry into the post war influenza epidemic in Samoa. Influenza broke out world wide after the Great War and inflicted huge casualties in New Zealand. It decimated Pacific Island populations. Elliot's commission found that the disease, which had catastrophic effects on the indigenous Samoan population, was introduced by passengers aboard a ship from New Zealand, the Taiune. The Commission concluded that some 8500 Samoans died in the epidemic (then about 20% of the population) and that a substantial degree of fault lay with the port medical authorities in Auckland that allowed the vessel to leave. The Taiune spread its deadly cargo to Tonga as well.
Next, Elliot headed a commission inquiring into trade relations between New Zealand and various Pacific islands.
He was knighted in 1923 at the age of 58.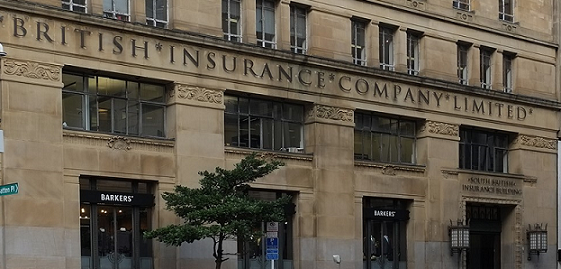 His business career was marked by involvement with the Bank of New Zealand, the South British Insurance Company (whose former head office is pictured right), Wilsons (NZ) Portland Cement Ltd, Milne and Choyce Ltd, the New Zealand Insurance Company and Phillips and Impey Ltd. His involvement with the BNZ was especially noteworthy and spanned nearly twenty years. In that time he chaired the Bank between 1922 and 1931 and again from 1936 to 1937.
The Sir George Elliot Charitable Trust was established in 1956, when Sir George was 91 years old. He had lived a long life and Auckland had made him materially very successful. He established the Trust to support community work and education settling cash and assets on the first Elliot trustees, his solicitor Neil Lloyd ("Polly") Macky (pictured right), and his son George Paterson Elliot, a stock broker.  For  many  years  the  Trust  was  administered  by  Macky's  law firm,  eventually  known  as  Russell  McVeagh.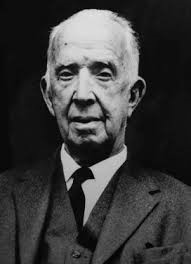 Sir George had long been interested in education, and especially education "with a Christian character". This had been demonstrated earlier by his very significant donation for the establishment in 1953 of St Kentigern College and his generous support for St Cuthberts College.
It was characteristic of the man that these donations were made anonymously and only became public after his death.
To assess the magnitude of Sir George's generosity, when the Trust was established in June 1956, Sir George and members of his family settled shares and cash on the then trustees. The cash alone amounted to some 37,000 pounds, equivalent today to just over $1,200,000.